Last chance to get a 2018 tax deduction!
RV Donation Made Easy
Free nationwide pickup within 24-48 hours.
Tax deductible, registered 501(c)(3).
No paperwork for you.
Make a difference in a child's life.
Vacation voucher Details.
How it works

1. Tell us about your RV
Take 2 minutes to fill out a donation form - online or over the phone.

2. Schedule a free pickup
Within 24 hours we'll call you to arrange a convenient pickup time.

3. You are done!
Within 2-4 weeks you receive a tax receipt and vacation voucher .
Why RV donation is right for you

Save on Taxes
Why pay property tax on an RV you hardly use?

Avoid Parking Fees
Parking your RV long term is expensive!

Skip Winterizing
Getting your RV winterized is a hassle you can do without.

Stop Paying Insurance
Don't pay insurance on an RV you don't use anyway.
How your RV helps
Our charity programs are the essence of what we do. We are thankful to be able to give back to many local communities across North America and to bring educational opportunities to so many children, with the help of our sister charity Oorah. We're a registered nonprofit Jewish organization. Learn about what we do and see our charity programs here.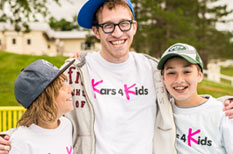 The Kars4kids Vision
Our vision at Kars4Kids is to enable our children to succeed throughout life. We achieve this goal through a gamut of educational, mentorship and year-round programs for our children and their families and communities. With a network of thousands of volunteers, we strive to change the world, one child at a time.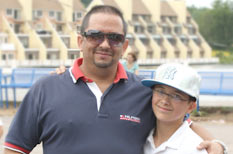 Whole Family Support
A child is just one part of a whole: his family. At Kars4Kids we understand that helping children means offering supports and programming for parents and siblings. Outreach and mentoring for all the members of a family is a critical part of our approach. The result: happy, healthy children who are motivated to reach their potential.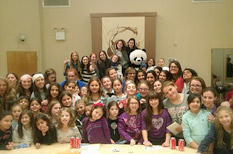 Chillzone, a Safe Haven
Kars4kids' flagship afterschool program for kids, Chill Zone, is a safe place for children to be in the hours after school and on weekends. Here they enjoy programs developed with them in mind for help with homework, structured fun, and social development. Prizes, games, and smiles keep kids coming back.
Still have questions?
For a full list of frequently asked questions check out our faq section.