Eliminate the hassle
Get rid of your unwanted land with our simple donation process

Reduce your expenses
Stop paying property taxes & fees for land you won't use.

Save on your taxes
Receive a tax deduction for the appraised value of your land
Donate in a few steps
1
Submit the online form with some basic info about your property
2
We'll review the property to determine if our charity can accept it
3
We'll take care of the paperwork & mail closing documents over for you to sign
Recent property donationsHundreds of satisfied donors.
Our Matching Gift Sponsors
We accept land donations nationwide
Vacant Land
Empty land is often a prime candidate for donations. Whether you bought it at a tax sale, for investment or received it as a inheritance we can put the land to use at our charity.
Developed Property
Whether it's commercial, residential, multi-family, single units, donating property may be the right option.
High Maintainence & Zoning Issues
Skip the high cost and hassle of maintaining your Properties. Land with zoning issues may also be of value to the Kars4Kids charity.
$100 M to charity programs
32,000+ lives touched
180+ networked schools
30+ after school locations
We're a national Jewish nonprofit providing mentorship, educational support and nurturing year-round environments. Whether it's tailored care from staff in summer camp, the safe haven of afterschool groups, or a mentor's listening ear, we provide the support youth need to thrive.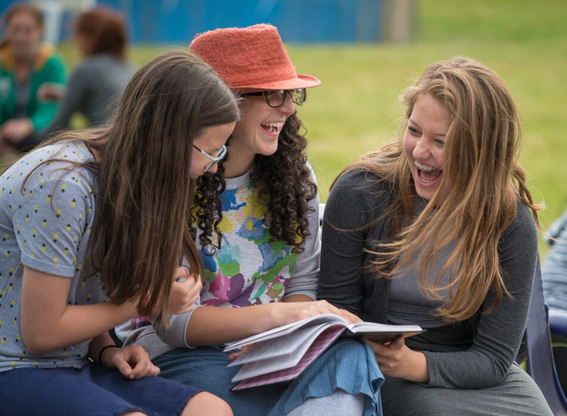 Frequently asked questions
There are no utilities in the vicinity of the land. Will you accept the donation?
Yes, though each property needs to be evaluated on an individual basis.
How long does the process to donate property take?
If all papers are in order, and the title is clear of any issues, the process typically takes between 3-6 weeks.
Will I be charged any fees?
Kars4Kids will pay all closing and recording fees. In order to receive your tax deduction, you'll need a current appraisal on the property. According to IRS regulations, tax deduction is based on a current property appraisal. If you already have a current appraisal, you do not need to get another one.
Will you accept land that has a lien or mortgage?
Sometimes. Every property needs to be evaluated separately. Fill out the form at the top of this page and we will get back to you within 1 business day.
What tax benefits will I receive by donating my land to charity?
As a general rule, you can claim the FULL appraised value of the donated property. Consult your tax advisor for details.
How does Kars4Kids determine the approval of a land donation?
At Kars4Kids, our team of specialists review each land donation offer we receive, to ensure that the charity can benefit from the donation. We analyze a variety of different factors to maximize the potential of every property donation.
Do I need to be present at closing?
No. We will mail you all the necessary documents for you to sign.
What does Kars4Kids do with the donated land?
Kars4Kids assesses each property, and based on the condition, location, and other factors, may hold it, or resell to generate profits for our charity.
We've helped hundreds of people donate their land.
Let's discuss if donating land is right for you.
We'll contact you within 1 business day.