Last chance to get a 2018 tax deduction!
How it Works
Here's what happens when you donate your car.

Fill out a donation form, online or call us.

We'll call you to arrange a free pickup time.

We tow your car, and you get a 2018 tax deduction and a vacation voucher.
Here's the process with some more details.

Step 1: Tell us about your car
Fill out an online form or call us at 1-877-527-7454 877-478-7452 to donate your car.
Step 2: Arrange a free pickup time
You'll receive a phone call within 24 hours from our local driver. During that call our driver will arrange to pick up your car at a time that is convenient for you. You don't even need to be home when your car is picked up but either way, our drivers are flexible with timing.

Step 3: We Tow your car
Our tower arrives to pick up your car. Based on the location and condition of your vehicle, your car will be sold at auction, sold to a parts dealer, or used by the charity to further its charitable programs.

---
Some things we feel good about: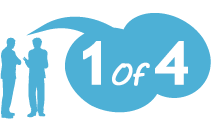 OUR HIGH REFERRAL RATE
1 of 4 donors are referred by their friends or are donating a second time.

OUR 20+ YEARS OF EXPERIENCE
We have accepted car donations for over two decades.

NO HIGH PRICED MIDDLEMAN
We do all processing in house, without a middleman taking a slice.