Eliminate the hassle
Avoid the stress of selling and getting a new owner approved. We'll work with the board to secure approval.

Reduce your expenses
Stop wasting money on an unwanted home. Save on costly park fees and HOA fees.

Save on your taxes
Receive a tax deduction for the appraised value of your mobile home.
Donate in a few steps
1
Submit the online form with some basic info about your mobile home.
2
We'll review the home to determine if our charity can accept it.
3
We'll take care of the paperwork & mail closing documents over for you to sign.
Our Matching Gift Sponsors
We accept mobile home donations nationwide
Mobile Homes
Whether it's a single wide, double wide or triple wide, donating it may be the right option for you.
Office Trailers
Office trailers in good condition can make a great donation for Kars4Kids and a large tax benefit for you.
Modular Buildings
Extend the life of your refabricated building and gain a valuable tax deduction by donating it to Kars4Kids.
$100 M to charity programs
32,000+ lives touched
180+ networked schools
30+ after school locations
We're a national Jewish nonprofit providing mentorship, educational support and nurturing year-round environments. Whether it's tailored care from staff in summer camp, the safe haven of afterschool groups, or a mentor's listening ear, we provide the support youth need to thrive.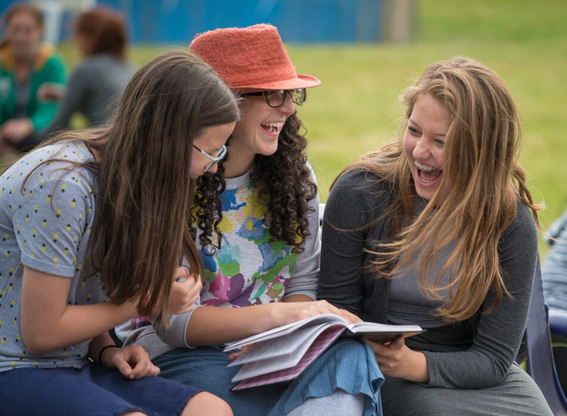 Frequently asked questions
What kind of mobile homes do you accept?
We take single wide, double wide and triple wide.
How long does the process to donate a mobile home take?
If all papers are in order, and the title is clear of any issues, the process typically takes between 3-6 weeks.
Do you move mobile homes off the property?
We typically take mobile homes that can remain on the land or park where they are currently situated. If the home meets our criteria, we will take over the lease with the park, if applicable. For any other scenarios, please feel free to give us a call to discuss.
Will I be charged any fees?
Kars4Kids will pay all closing and recording fees. In order to receive your tax deduction, you'll need a current appraisal of the home. According to IRS regulations, tax deduction is based on a current property appraisal. If you already have a current appraisal, you do not need to get another one.
What tax benefits will I receive by donating a mobile home to charity?
As a general rule, you can claim the FULL appraised value of the donated mobile home. Consult your tax advisor for details.
Where can I find the model information for the mobile home?
Your mobile home has a data plate secured to it which will provide all the relevant information. The data plate can be found by the circuit breaker, on a kitchen cabinet door, or inside a bedroom closet.
Will you need my hud tag number?
Yup, you'll need to provide that. The Certification Label (aka HUD tag) is a metal plate that is attached to the outside of your manufactured home.
Do I need to be present at closing?
No. We will mail you all the necessary documents for you to sign.
We've helped hundreds of people donate their home.
Let's discuss if donating your mobile home is right for you.
We'll contact you within 2-3 business days.