How your car donation helps
Our charity programs are the essence of what we do. We are thankful to be able to give back to many local communities across North America and to bring educational opportunities to so many children, with the help of our sister charity Oorah. We're a registered nonprofit Jewish organization. Learn about what we do and see our charity programs here.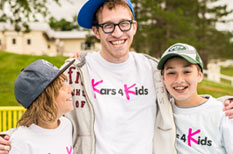 The Kars4kids Vision
Our vision at Kars4Kids is to enable our children to succeed throughout life. We achieve this goal through a gamut of educational, mentorship and year-round programs for our children and their families and communities. With a network of thousands of volunteers, we strive to change the world, one child at a time.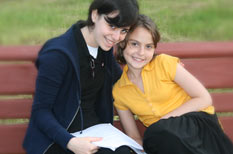 Tutoring
Every child learns differently. Some children just need a little extra help and personal attention to absorb the material they are taught in the classroom. A tutoring session one-on-one a couple of times a week can be the difference between success and failure for these students.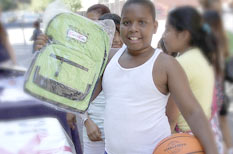 Back to School Distributions
It's become an annual tradition at Kars4Kids to give away several thousand backpacks and other school supplies in the "back to school" season. Because we firmly believe that without adequate basic supplies, it's very hard for children to be successful students.