How your car donation helps
Our charity programs are the essence of what we do. We are thankful to be able to give back to many local communities across North America and to bring educational opportunities to so many children, with the help of our sister charity Oorah. We're a registered nonprofit Jewish organization. Learn about what we do and see our charity programs here.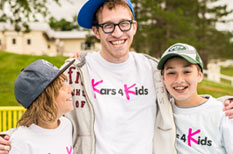 The Kars4kids Vision
Our vision at Kars4Kids is to enable our children to succeed throughout life. We achieve this goal through a gamut of educational, mentorship and year-round programs for our children and their families and communities. With a network of thousands of volunteers, we strive to change the world, one child at a time.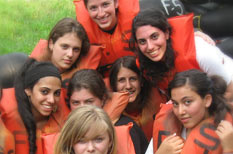 Charity Partnerships
We're always on the lookout to help deserving charities further their aims. We offer small grants to nonprofits that make a difference for children in need by offering them educational opportunities. Helping others help children is just part of what we do to help make this world just a little bit better.
Jam-Packed Day Trips
From zip-lining to wall climbing, and even a shopping trip or two, kids are having summer fun thanks to Kars4Kids. Building lasting friendships while having a blast is what summer is all about because in the end, kids are just kids and fun is an important part of being young. With your help, we make it happen.