How your car donation helps
Our charity programs are the essence of what we do. We are thankful to be able to give back to many local communities across North America and to bring educational opportunities to so many children, with the help of our sister charity Oorah. We're a registered nonprofit Jewish organization. Learn about what we do and see our charity programs here.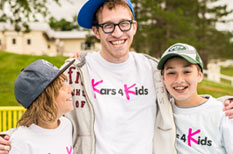 The Kars4kids Vision
Our vision at Kars4Kids is to enable our children to succeed throughout life. We achieve this goal through a gamut of educational, mentorship and year-round programs for our children and their families and communities. With a network of thousands of volunteers, we strive to change the world, one child at a time.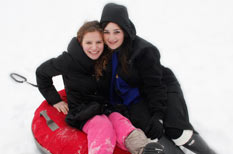 Holiday / Winter Retreats
From the beginning of the school year, as the children get ready to take on a long challenging winter of hard work, we start planning and coordinating a winter retreat filled with fun and bonding with old friends and mentors that will help rejuvenate, encourage and ensure a continued effort of productivity and success throughout the rest of the year.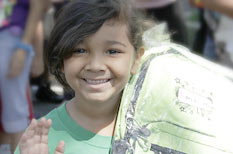 Backpack Giveaway
Before every school year we organize our annual school backpack giveaways for children in communities that are desperately struggling financially and can't afford to supply their children with the essentials needed before the new school year. Kars4kids ensures these children are equipped with backpacks, notebooks, pencils and most importantly pride and excitement to start a new year of education.