How your car donation helps
Our charity programs are the essence of what we do. We are thankful to be able to give back to many local communities across North America and to bring educational opportunities to so many children, with the help of our sister charity Oorah. We're a registered nonprofit Jewish organization. Learn about what we do and see our charity programs here.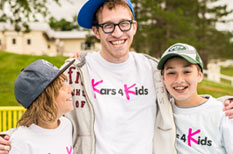 The Kars4kids Vision
Our vision at Kars4Kids is to enable our children to succeed throughout life. We achieve this goal through a gamut of educational, mentorship and year-round programs for our children and their families and communities. With a network of thousands of volunteers, we strive to change the world, one child at a time.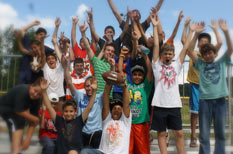 Structured Safe Fun
Kids should be safe in and out of school with mentors by their sides, and involved in activities that are both productive and fun. The most important thing one can do for a child is put a smile on his face and that's something we work hard at accomplishing with our Chillzone Program, whether skating, boating, zip-lining, golfing, or doing crafts.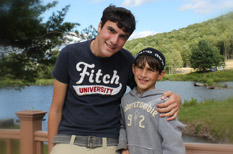 Kid By Kid
At Kars4Kids we know that every child matters. That's our rule of thumb and that's the key to our huge impact on so many children and their families. The numbers tell the story of the many children we feed, clothe, and educate. We're making a difference, one child at a time.