How your car donation helps
Our charity programs are the essence of what we do. We are thankful to be able to give back to many local communities across North America and to bring educational opportunities to so many children, with the help of our sister charity Oorah. We're a registered nonprofit Jewish organization. Learn about what we do and see our charity programs here.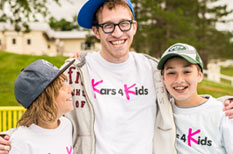 The Kars4kids Vision
Our vision at Kars4Kids is to enable our children to succeed throughout life. We achieve this goal through a gamut of educational, mentorship and year-round programs for our children and their families and communities. With a network of thousands of volunteers, we strive to change the world, one child at a time.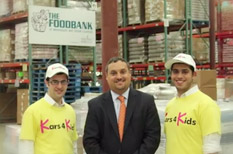 Feeding The Hungry
When kids are hungry, it's hard for them to concentrate in the classroom. We partnered with a local food bank to distribute food to local families, ensuring parents have access to the nutritious food items growing children need most. It's a lot of work to coordinate it all, but the reward is seeing happy, healthy, growing children.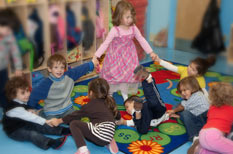 Learning And Growth
We understand that learning isn't only about reading, writing, and arithmatic, but about building wholesome, happy children, too. Each child has unique gifts to be fostered and his own potential to reach. We help make that happen by providing the ideal conditions for educating the complete child.