How your car donation helps
Our charity programs are the essence of what we do. We are thankful to be able to give back to many local communities across North America and to bring educational opportunities to so many children, with the help of our sister charity Oorah. We're a registered nonprofit Jewish organization. Learn about what we do and see our charity programs here.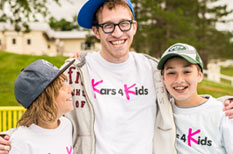 The Kars4kids Vision
Our vision at Kars4Kids is to enable our children to succeed throughout life. We achieve this goal through a gamut of educational, mentorship and year-round programs for our children and their families and communities. With a network of thousands of volunteers, we strive to change the world, one child at a time.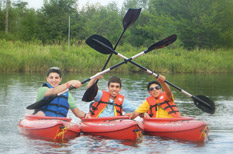 Dream Camp Experience
Being a kid in summer means going to camp for extended, uncomplicated fun. But not every family has the means to give their children that important experience. Our beautiful campus at Kars4Kids-sponsored summer camp TheZone, has every fun activity imaginable plus knowledgeable staff to guide the children every step of the way for the most meaningful summer ever.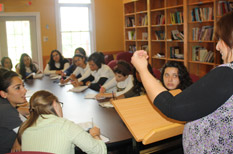 Developing Leadership Skills
Some kids are born leaders-they just aren't getting the help they need to fulfill their innate leadership skills. Kars4Kids' Volunteer Leadership Program helps shape and develop that talent, thus providing a pool of immensely talented mentors and counselors to work with the next generation of kids in need.