How your car donation helps
Our charity programs are the essence of what we do. We are thankful to be able to give back to many local communities across North America and to bring educational opportunities to so many children, with the help of our sister charity Oorah. We're a registered nonprofit Jewish organization. Learn about what we do and see our charity programs here.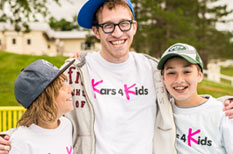 The Kars4kids Vision
Our vision at Kars4Kids is to enable our children to succeed throughout life. We achieve this goal through a gamut of educational, mentorship and year-round programs for our children and their families and communities. With a network of thousands of volunteers, we strive to change the world, one child at a time.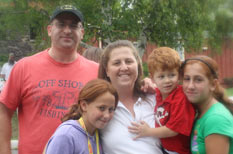 Helping Families
Kars4Kids sends out thousands of holiday packages to families, doing everything to ensure meaningful, stress-free family togetherness at the holiday season. We send families on retreats to help them revive the family warmth that sometimes gets lost in the daily struggle to keep afloat and pay the bills. Professional advice and a listening ear helps families feel less alone.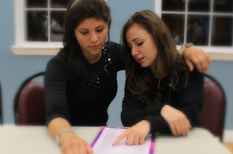 School Help
An effective tutor can mean the difference between just sliding by and a stellar report card. A tutor can also serve as a mentor and an extra support to a child who may simply be lacking in self-confidence. Our results are proof that our tutors and tutoring programs are top notch.