How your car donation helps
Our charity programs are the essence of what we do. We are thankful to be able to give back to many local communities across North America and to bring educational opportunities to so many children, with the help of our sister charity Oorah. We're a registered nonprofit Jewish organization. Learn about what we do and see our charity programs here.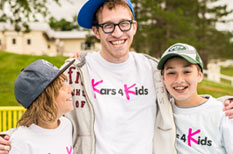 The Kars4kids Vision
Our vision at Kars4Kids is to enable our children to succeed throughout life. We achieve this goal through a gamut of educational, mentorship and year-round programs for our children and their families and communities. With a network of thousands of volunteers, we strive to change the world, one child at a time.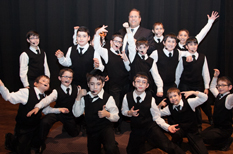 Community-based Service
It's a famous adage: it takes a village to raise a child. Because community contributes so much to the development of a child, many of our programs, like Chai Time, providing cultural activities and community outreach, are designed to involve the entire community. We work with many local communtities across North America.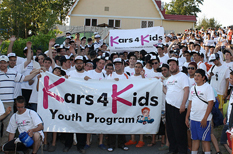 Financial Aid
Financial hardship is a big deterrent to a child's success. A grumbling stomach or holes in one's shoes distract productive thinking and prevent students from doing well in class. We help out with our Crunch Relief program, giving families the basics they need to get their children back on track.