How your car donation helps
Our charity programs are the essence of what we do. We are thankful to be able to give back to many local communities across North America and to bring educational opportunities to so many children, with the help of our sister charity Oorah. We're a registered nonprofit Jewish organization. Learn about what we do and see our charity programs here.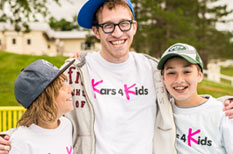 The Kars4kids Vision
Our vision at Kars4Kids is to enable our children to succeed throughout life. We achieve this goal through a gamut of educational, mentorship and year-round programs for our children and their families and communities. With a network of thousands of volunteers, we strive to change the world, one child at a time.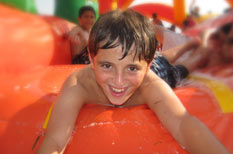 In The Zone
Kars4Kids offers children a respite from life's difficulties and allows them to be just kids at a beautiful upstate New York camp facility. It's called The Zone because it's all about letting kids let go and get in the zone of having carefree summer fun. Our dedicated staff guides children to explore hidden talents and develop new skills.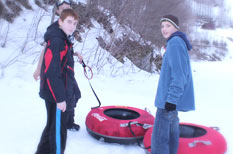 Winter Getaways
As the winter months drag on, we dream of warmer months and fun getaways. We may not be able to change the weather, but we offer winter retreats for children and their families filled with warmth and fun. Winter sports, new friendships, and laughter are just the ticket to pull anyone out of the winter doldrums.