Car donation programs come in many different flavors, which makes the concept difficult to define. There are charities like Kars4Kids that take donations of cars. But there are also programs that donate cars to needy families. Then there are the car donation programs that are a combination of the two: taking donations of cars and also distributing them to those desperately in need of a working vehicle. Finally, there are the car dealerships who have made a side thing of giving away cars that may have sustained some damage due to stormy weather or natural disasters.
In addition to defining car donation programs there's the added difficulty of vetting them to discover which charities are aboveboard, and which are fraudulent. How can you, as a potential donor, know in advance which programs are legitimate? What percentage of the proceeds of your donation is likely to go to the charity, and how should the donor know if that percentage is appropriate? What is the best car donation program?
Then again, you may not even have a clear idea about the process of car donation. It's hard to know whether you want to donate your car if you have no idea what the process of donating your car actually entails. For this reason, the best programs not only simplify the process, but outline the process in clear terms front and center on the homepage of the charity website.
The first thing you see on the Kars4Kids website, for instance, is the two-minute car donation form that has made this charity one of the foremost car donation programs around. That's because speed and ease are important to the donor and the best programs are aware of this important selling point. The charity makes it easy for you, the donor, so you will actually want to donate your car.
A Good Deal and a Good Deed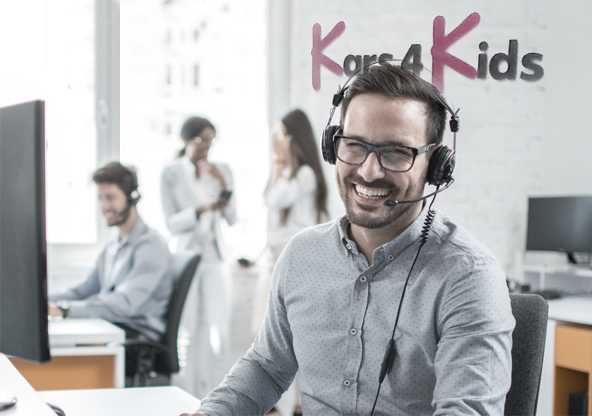 This is important, because the major reason donors get involved with car donation programs is to eliminate the headache of having to offload an unwanted car on their own. Donating a car takes all the pressure off the donor. That's because when you donate a car you don't have to deal with selling or junking the car. The charity assumes that headache for you. The donor also has the added incentive of knowing that the proceeds of the donated vehicle go to charity, making car donation a good deal and a good deed, all around.
It's true that these programs have become a popular way for charities to generate much-needed revenue to fund their charitable projects. That's why there are so many of them. But car donation is also popular with donors who have unwanted cars. It's the fast and easy way to take care of a problem, especially if the car no longer runs and is taking up unsightly space and gathering rust.
A car donation program can make good use of your car, even if it's no longer road-worthy. The car can be mined for parts, or the parts recycled. There's still a profit to be made that can be applied to a charitable mission. And the best such programs are equipped to make the most of cars in even the poorest condition. As an added bonus for the donor, many of these programs, including Kars4Kids, will tow your car for free, at your convenience.
But while car donation programs are a wonderful concept for both donor and charity, they come with some serious concerns. There are allegations that some of these charities aren't operating as they should, and may even be deceiving or defrauding the public. This leads some donors to wonder if they're exchanging the headache of offloading an unwanted vehicle for the headache of having to vet an unknown organization. How can you know which car donation programs are best and which one should you choose? More to the point, how can you know which of these programs are legitimate?
Legitimate Car Donation Programs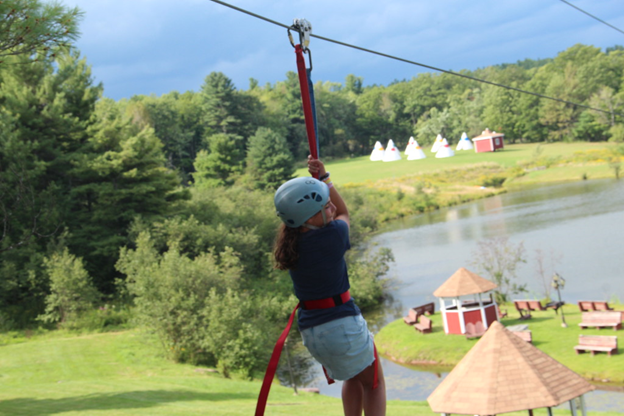 When you begin to think about locating the right car donation program for donating your beloved car, the process may seem daunting. It's true there are good and bad car donation programs. The main issues to consider in deciding if a car donation program is legitimate is whether it is transparent about its financials and giving a good gross percentage of the proceeds from donation toward a mission you support.
There has actually been a great deal of negative media coverage regarding car donation programs and their dealings. We can tell you that Kars4Kids takes pride in being completely transparent about where the proceeds from your donated car will go. We share our financials on our website. And we are absolutely a 501(c)(3) charity, committed to doing really good work for children.
But if you want to know more about Kars4Kids or any other car donation organization, a great place to begin your search is at Guidestar (sign up and registration is free). This charity watchdog offers a transparent look at a charity's inner workings so you can see exactly where donations go and what your car is likely to fund. Kars4Kids has earned Guidestar's top rating: its gold seal of transparency.
In addition to Guidestar, you may be able to see what donors themselves have to say about any given car donation program by checking out the reviews of the charity on TrustPilot. Kars4Kids asks all donors to consider leaving a review. We are proud to note that our donor reviews are overwhelmingly positive.


Why is there so much scrutiny when it comes to car donation programs? Like everything else, it's all about following the money, and let's face it: while the process of car donation is easy on the donor, for the charity, it's a complicated and multifaceted operation. That's because car donation comes with a great many overhead costs such as towing and auction fees, costs associated with marketing and advertising, administrative fees for filing paperwork, and payment of salaries to customer service and other employees.
At Kars4Kids, approximately 60 percent of the gross proceeds of your car go to underwrite educational programs for children. Compare that to Wheels for Wishes which uses only 32 percent of the proceeds from car donation to fund its charity. When you look at these figures side by side, you can see why we think we're doing a bang up job (no pun intended)!
We naturally recommend Kars4Kids for its stellar reputation, years of experience, fast three-step donation process, and free pick-up. Not to mention that when you donate your car to Kars4Kids, the proceeds fund important educational and mentoring programs for children. We recognize, however, that an overview of how to choose a quality car donation program can be helpful as you consider and compare your options.
How to Choose the Right Car Donation Program
Here are some of our best tips on choosing an honest car donation program — the one that's right for you: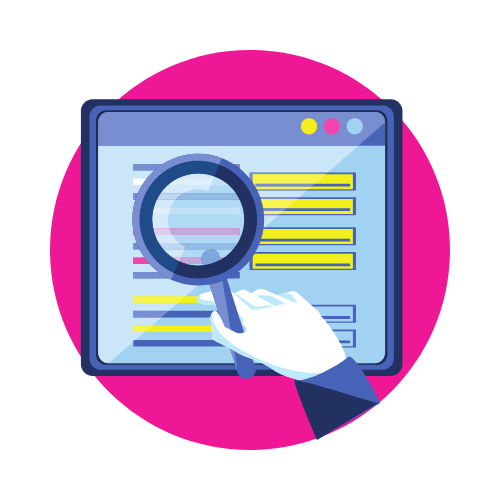 1. Do your due diligence
Check that the charity is one you know and trust with a mission you believe in.
Double-check to make sure the organization is the one you think it is. New charities have been known to copy the names of already-established charities, to mislead the public.
A charity named "Karz4Kidz" for instance, might have you think you're working with the Kars4Kids program.
So take a second look at the name of that charity and make sure it's the right one.
Search to see if they have legitimate programs like the example below.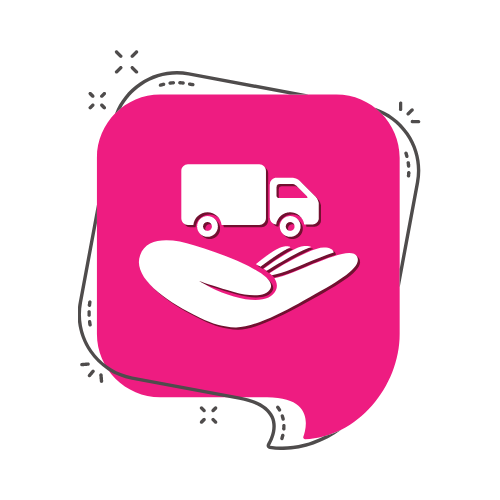 2. Find out how the car donation process works
Every donation program is different in the way it operates. You want to make sure your car will be picked up and transported by licensed, insured towing companies and that the legal transfer of your donated car will be handled by a licensed dealer acting on behalf of the charity.
3. Request details on what your car will be funding
Every donation program is different in the way it operates. You want to make sure your car will be picked up and transported by licensed, insured towing companies and that the legal transfer of your donated car will be handled by a licensed dealer acting on behalf of the charity.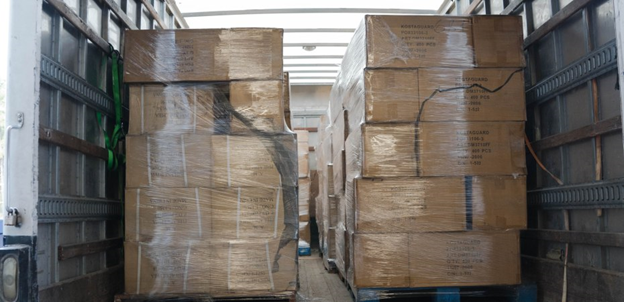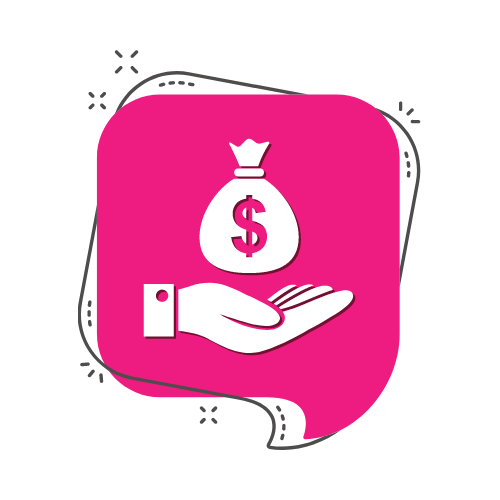 4. Ask about gross proceeds
Donors are entitled to ask how much money the charity will receive. What you want to ask is how much of the gross proceeds come back to the charity after a car is donated. Some charities list only the percentage of net proceeds, and this can skew things so it looks like the charity receives a greater percent of the proceeds than is actually the case.
You want to choose a car donation program with the highest possible percent of gross proceeds from the sale of your car going right back to the charity. At Kars4Kids, for example, more than 60 percent of the gross proceeds go to fund its charitable work. That means that most of the proceeds are going to charity instead of lining someone's pockets. And that's exactly what you, as the donor, want.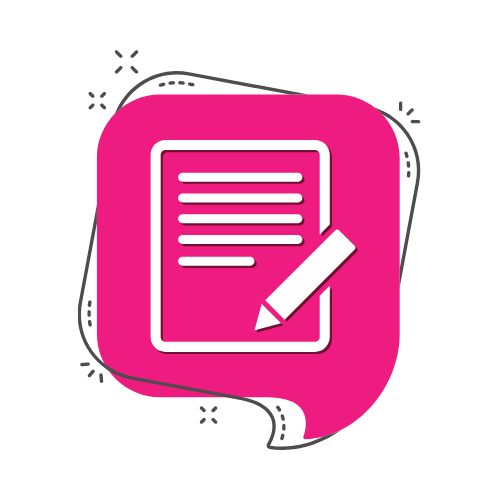 5. Make sure you transfer title
When you donate your car to charity, it's crucial to sign the title with the name of the car program or its designated agent. This is how you transfer ownership of your car to the charity. Do not leave the "buyer" field of the title blank under any circumstances. Failing to sign over ownership of the car, may leave you liable for the actions of the person who ultimately purchases your car. Signing the car over to the car donation program ensures the money will actually go to the charity you've chosen.
Which Car Donation Program is Best?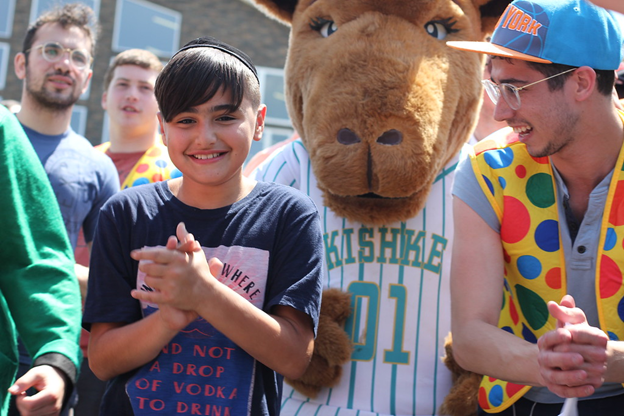 What makes a car donation program the best one? And how should the donor know which one to choose? The fact is there are many reasons to choose any given car donation program. Ease of the donation process is certainly a valid reason to choose a particular program. We think our 2-minute form and our record response time (we get back to you within one business day), is tops.
Then there's the charity's mission to think about. Many donors choose a car donation program strictly based on mission. If you didn't have a lot of opportunities as a child growing up, for instance, you might be inclined to donate your car to Kars4Kids. That's because proceeds from your donation go to fund Kars4Kids programs, to empower and ensure the success of the next generation: tomorrow's adults.
If a loved one has a dread disease, on the other hand, you may want to choose a car donation program that funds research for that particular ailment. Having a feel for the mission of a particular program is important for the donor. This can be a very personal decision.
Is the Charity Aboveboard in its Dealings?
But aside from ease of process and mission, the most important concern from the donor's standpoint must be about the way the charity conducts itself. Is the car donation in question completely aboveboard and moral in all its dealings? One way to answer this question is to check out how much of the proceeds from donation go to fund a given charity's mission and charitable programs.
From this perspective, the best car donation programs typically apply the highest percentage of gross proceeds from the sale of donated cars to their charitable programs. While we hope you will choose to donate your car to Kars4Kids and feel our car donation program is right at the top of the list, these programs abound, and some of them are also pretty awesome and funding truly important causes. Charities listed with One Car, One Difference, for instance, are some of the best in the industry. One Car, One difference is the donation division of Insurance Auto Auctions, Inc., (IAA), a leading salvage auto auction company in North America. Car donation programs associated with One Car, One Difference, typically apply around 72 percent of the gross proceeds from the sale of donated cars toward their missions, which is excellent.
What follows is a list of car donation programs listed with One Car, One Difference, with a brief description of each charity's mission:
Offers disaster relief, lifesaving blood to those in need, health and safety training and certification, aid and support to countries around the world, and aid to military families.
Is the nation's most notable youth program with some 2.2 million members ages 5-21 taking part in its leadership training and character development programs.
Serves as a lifeline for those affected by kidney disease, pioneering scientific research and innovation and focusing on the whole patient through the lens of kidney health.
Programs allow parents who are far from home stay close to hospitalized children while benefitting from the comforts of home without incurring hotel and food costs.
Is the nation's most notable youth program with some 2.2 million members ages 5-21 taking part in its leadership training and character development programs.
Is the nation's oldest and largest voluntary organization dedicated to fighting heart disease and stroke.
Works to end drunk driving, helps fight drugged driving, supports the victims of these violent crimes, and prevents underage drinking.
Works to prevent and cure diabetes and to improve the lives of all people affected by diabetes.
How Does Car Donation Work?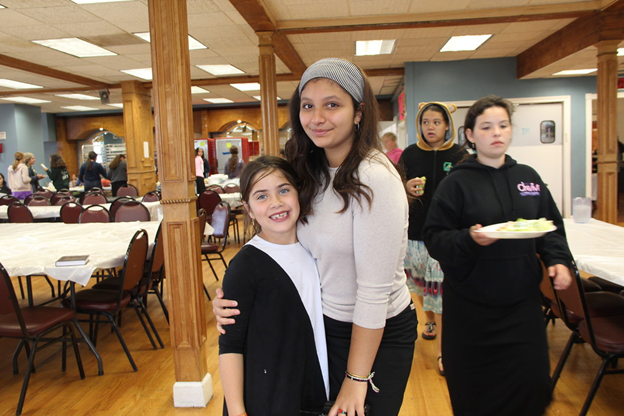 Aside from choosing the right car donation program, you may have questions about the process of donating a car. Programs like the one we run at Kars4Kids accept donated cars. The donor gives a car to charity in exchange for free towing and the tax deduction.
The actual process of donating a car, however, can vary depending upon the specific car donation program. Donors say they like Kars4Kids because of the quick and easy donation process and because of the pleasant service they receive from our service representatives and affiliated towing companies. How exactly does this work? The donor either fills out the short online form or makes a phone call to 1-877- 527-7454 to share basic information about the car (year, make, mileage, and model). The entire process takes around 2 minutes.
Next, the donor receives a call the next day to schedule free vehicle pickup. A donor doesn't even have to be home when the towing people come to pick up the car—a boon when you're looking for contactless service. For most people, the process of car donation is certainly a lot easier than placing ads and trying to sell or recycle a used car on your own. Not to mention the fact that the proceeds from donating a car to Kars4Kids go to fund a good cause: children's education.
Charity is Tax Deductible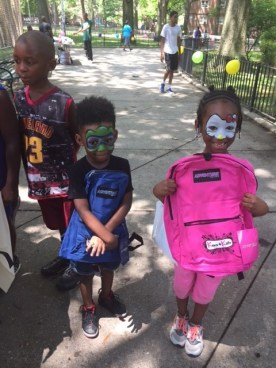 Finally, there's the all-important tax deduction. When you donate your car to charity, the IRS allows you to claim a tax deduction for the car's full sale price. Practically speaking, this means that if your car sells for more than $500, you can claim the entire amount as list on your tax-deductible receipt. If your car sells for less than $500, you can claim the fair market value of the car for up to $500. A good deal all around, considering that if you sold the car on your own, there would be no tax deduction whatsoever, as the proceeds would not benefit charity.
What does all this mean? When you donate your car, you not only save time, and save yourself from the hassle and headache of selling the car yourself, you also save money on your taxes. That's the beauty of living in a country that values the concept of charity as a moral imperative. Giving to others is also just a really good feeling.
Dealerships with Car Donation Programs
But what if you're on the other side of the car donation equation? You desperately need a car to balance daily life and getting to and from your job, but can't afford one. Some car donation programs and car dealerships do indeed donate cars, free of charge, to social service agencies, charities, and to low-income individuals or families in need.
You won't find an online list of dealerships that donate free cars to families and individuals in need. It's not something they advertise. They would be simply deluged with requests for free cars. Instead, experts suggest you call around to dealerships in your area to see about receiving a donation of a free car. Social services and your church, synagogue, or mosque may be able to connect you to local dealerships willing to donate cars to families or individuals in need.
Sometimes car dealerships have cars to donate that have been damaged and are in need of some repair. That means it's a good idea to call local dealerships after a storm or natural disaster, when such cars may have just become available. You may have to pay for some repair work. But the cost for repairing the damage is generally far less than the price of purchasing a brand new car.
Programs that Donate Cars To Needy Families
Dealerships have only a limited number of cars to distribute to those in need. A given dealership's car donation program is usually a side thing, with selling cars representing the concern's main hustle. But just as Kars4Kids takes in car donations to fund programs for children, some car donation programs either donate cars to needy families or make matches between such families and local car donation programs. Here are three car charities that donate cars to families in need:
Is a nation-wide charitable organization that provides free donated vehicles to struggling families. The mission of this organization is to help transition families from dependency to self-sufficiency, by giving free cars to qualifying low-income individuals and families. Those who may qualify for a free car include families moving from public assistance to a new job or job training, victims of domestic violence, those with medical issues, individuals living in transitional housing or shelters, veterans, the working poor, and those in the military or their family members.
Has a free searchable database of organizations that offer free vehicles to those in need across the United States. This service is a project of the National Consumer Law Center that was developed to ensure that working families can obtain, keep, and use a decent working car at terms they can afford. The organization works with varied organizations, each having its own mission and focus, but all understand that families need cars to succeed.
Provides free vehicles to those in need including battered women, those with physical challenges, the homeless, those transitioning from public assistance to be self-supporting, private nonprofit organizations, those in active military service and veterans of armed forces. The organization offers an online application. Applications are valid for 30 days and if you don't hear back, you're welcome to reapply.
Car Donation Programs Near Me
Does reading this piece have you wondering whether car donation might be right for you? Are you curious about what car donation programs might be available in your area? The good news is that wherever you are, Kars4Kids can help. We have an amazing list of towing vendors we work with that can come tow your car away wherever you might be in the United State (and even in parts of Canada!) as we operate in all 50 states. Wherever you are, you can find a car donation program in your area: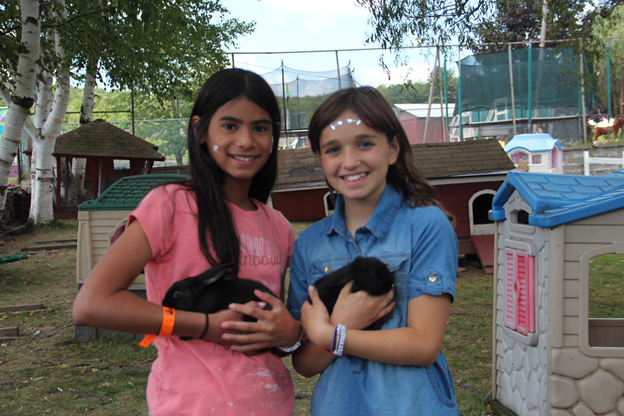 And in fact, that's one of the ways you know that Kars4Kids is a legitimate car donation program with lots of experience, too. We've cultivated relationships with towing companies everywhere. And that makes the entire process just that much easier and certainly more pleasant for the donor.
We hope this comprehensive guide to car donation programs has answered any questions and concerns you might have about car donation. Should you have further questions, feel free to give us a ring at 1-877- 527-7454. Our customer service representatives are standing by to take your call.