Benefits over 40,000 donors have enjoyed.
Your vehicle is picked up for free within 24-48 hours. And because we're a registered charity, you'll receive an official receipt that could save you money on taxes.

Our decade worth of experience is to your advantage.

Licensed Towers Only
Our network of towing companies are licensed, bonded & insured.

A Bigger Tax Credit
Trained agents ( that's what they do all day) evaluate each car, generating a larger profit.

We Know the Paper Trail
Missing a ownership document? When do I stop insurance? Our ownership document clerks are trained and will guide you.

Your full donation impacts a child. (with zero money wasted on middleman fees)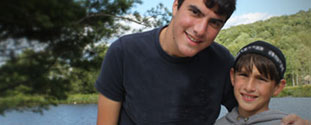 Funds raised from your donation go directly to positively impacting a child's life and education. Unlike the majority of car donation programs, we do not use a middleman to process donations so your money doesn't get lost.
Who we help >