Open 24 hours a day! till New Years Eve! 1-877-527-7454 877-478-7452

Last chance for a 2014 tax deduction!
Car Donation Sacramento
You've come to the right place – our Kars4Kids crew in Sacramento can pick up virtually any car donation, regardless of condition, and usually without a title too.
Free towing in Sacramento, CA
Get your 2014 tax deduction
Vacation voucher Details
How it works in Sacramento, CA

1. Tell us about your car
Take 2 minutes to fill out a donation form - online or over the phone.

2. Schedule a free pickup
Within 24 hours we'll call you to arrange a convenient pickup time.

3. You are done!
Within 2-4 weeks you receive a tax receipt and vacation voucher.
400,000+ donors trust us with their car.
Here's what our Sacramento donors had to say about how donating went for them.
P.S. we didn't make these up! They're all real donors, with real experiences.
The tow truck even got my car while I was away
By
Jason B.

, Sacramento CA (I donated a 1993 Buick LeSabre)
Very easy to deal with. The tow truck even got my car while I was away caring for an I'll family member. Overall, a very professional experience.
WITH A REMOTE PICKUP, I WASNT EVEN THERE
By
Kelley W.

, Sacramento CA (I donated a 1991 Toyota Previa)
IT WAS VERY EASY,THE FIRST CONTACT WAS SMOOTH,WITH A REMOTE PICKUP,I WASNT EVEN THIER,I MAILED IN THE TITLE AND THAT WAS IT. I SOON GOT MY PACKAGE OF COMPLETION AND IM DONE, THANKYOU FOR YOU SERVICE.
Very professional and timely
By
Raymond L.

, Sacramento CA (I donated a 1977 Ford F-250)
Very professional and timely. Had all the paperwork ready to sign and was there when they said they would be. Would definitely recommend to others.
How your car helps
Our charity programs are the essence of what we do. We are thankful to be able to give back to many local communities across North America and to bring educational opportunities to so many children. We're a registered nonprofit Jewish organization. Learn about what we do and see our charity programs here.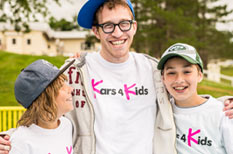 The Kars4kids Vision
Our vision at Kars4Kids is to enable our children to succeed throughout life. We achieve this goal through a gamut of educational, mentorship and year-round programs for our children and their families and communities. With a network of thousands of volunteers, we strive to change the world, one child at a time.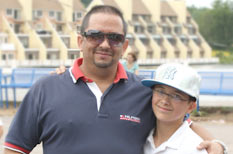 Mentoring Our Youth
Our mentoring program pairs children with mature mentors who are a positive influence, a role model, and a friend for life. The one-on-one relationship allows our mentors to give their mentees the personal guidance they need to grow into productive and well-balanced members of the community.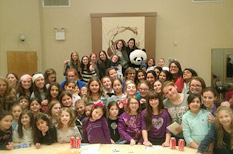 Chillzone, a Safe Haven
All children need some time outside of the structured school environment. ChillZone provides a safe and healthy place for children and teens to hang out with friends and mentors. Fun combines with stimulating guidance and social growth for the perfect outlet our children (and their parents!) could ask for.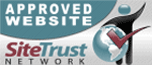 We cover the entire Sacramento , CA
Kars4kids Car Donation



7832 Ramona Avenue




Sacramento

,

CA

95826




916-431-0867
Sun - Thu: Open 24 Hours
Fri: 8 am - pm EST
Sat: 11 am - midnight EST